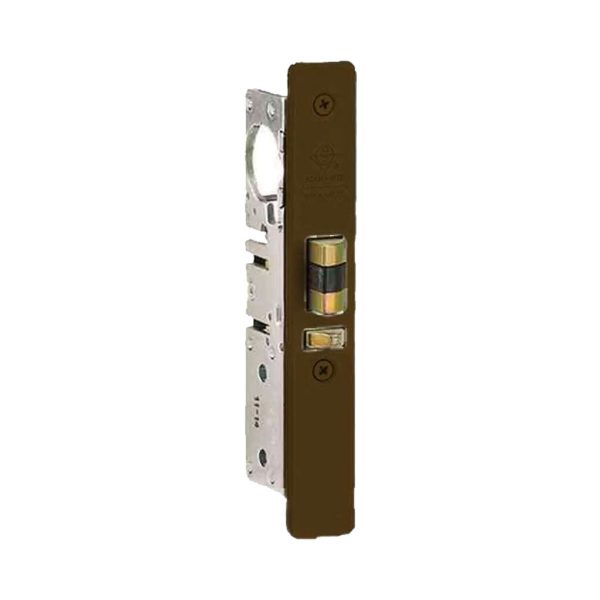 In stock
Standard Duty Deadlatch – 7/8″ Mortised 2-5/8″
Masterkey Locksmith offers a wide variety of services, such as residential, emergency, commercial, and industrial. Whether you are looking to replace your commercial locks, lock re-keying, or looking to do a commercial key extraction, Masterkey Locksmith is the expert!
Standard Duty Deadlatch – 7/8″ Mortised 2-5/8″ – As a business manager or building owner, you know that security is top priority for the company and employees. Not only do you have people to protect inside, you also have sensitive data resources your clients trust you with. Masterkey Locksmith  commercial locksmiths provide a variety of services for indoor and exterior office door locks, panic bars, and commercial handles. Our technicians understand commercial and industrial standard security and have the skillset to handle all types of commercial locks and make recommendations to clients to keep residential building secure.
COMMERCIAL LOCK INSTALLATION & LOCK CHANGES
Due to years of use, weather conditions, or changes in technology, locks become outdated and need to be replaced from time-to-time. In these cases, it is important to install new locks as quickly as possible to protect your place of business. Our industrial locksmith are ready to assist with commercial lock changes and install new industrial locks whenever you call. When you search "commercial locksmith near me", Masterkey Locksmith will be top of the list.
MAINTAINING AND REPAIRING INDUSTRIAL LOCKS AND KEYS
To avoid the possibility of a lock falling apart, commercial locks need to be maintained regularly. Masterkey Locksmith industrial locksmiths perform routine checks by looking for cracks, defaults, and issues that could become a potential problem in the future.
PROVIDING SECURITY UPGRADES
Constantly learning new technology, Masterkey Locksmith industrial locksmiths are aware of the new security upgrades and advise clients to improve security. Our commercial locksmiths are also up-to-date of the practices of burglars becoming sophisticated in lock break-ins. If your industrial locksmith notices an increase in the manipulation of your current door hardware installation, they will recommend new commercial lock re-keying or industrial locks with higher security upgrades to keep your industrial building secure.
COMMERCIAL LOCKOUT RESPONSE
Every minute counts when you accidently get locked out. Especially if business meetings are taking place with important clients, it is incredibly important that you can count on a reliable commercial locksmith to help you get back inside with a speedy response time. In addition, our technicians will help if you accidently get locked out of a file cabinet or safe. Offering emergency lockout services, you can call Masterkey Locksmith anytime day or night and we will be on your way in no time to assist with commercial lockouts!